MovementLab
They provide clinical Pilates rehabilitation and also offer one-on-one sessions for a more personalised approach to training. A holistic approach.
Created Logo through to all marketing materials including stationery, internal + external forms, signage interior + exterior, press ads, banner ads, art direction, social media imagery, flyers, postcards and much more.
̌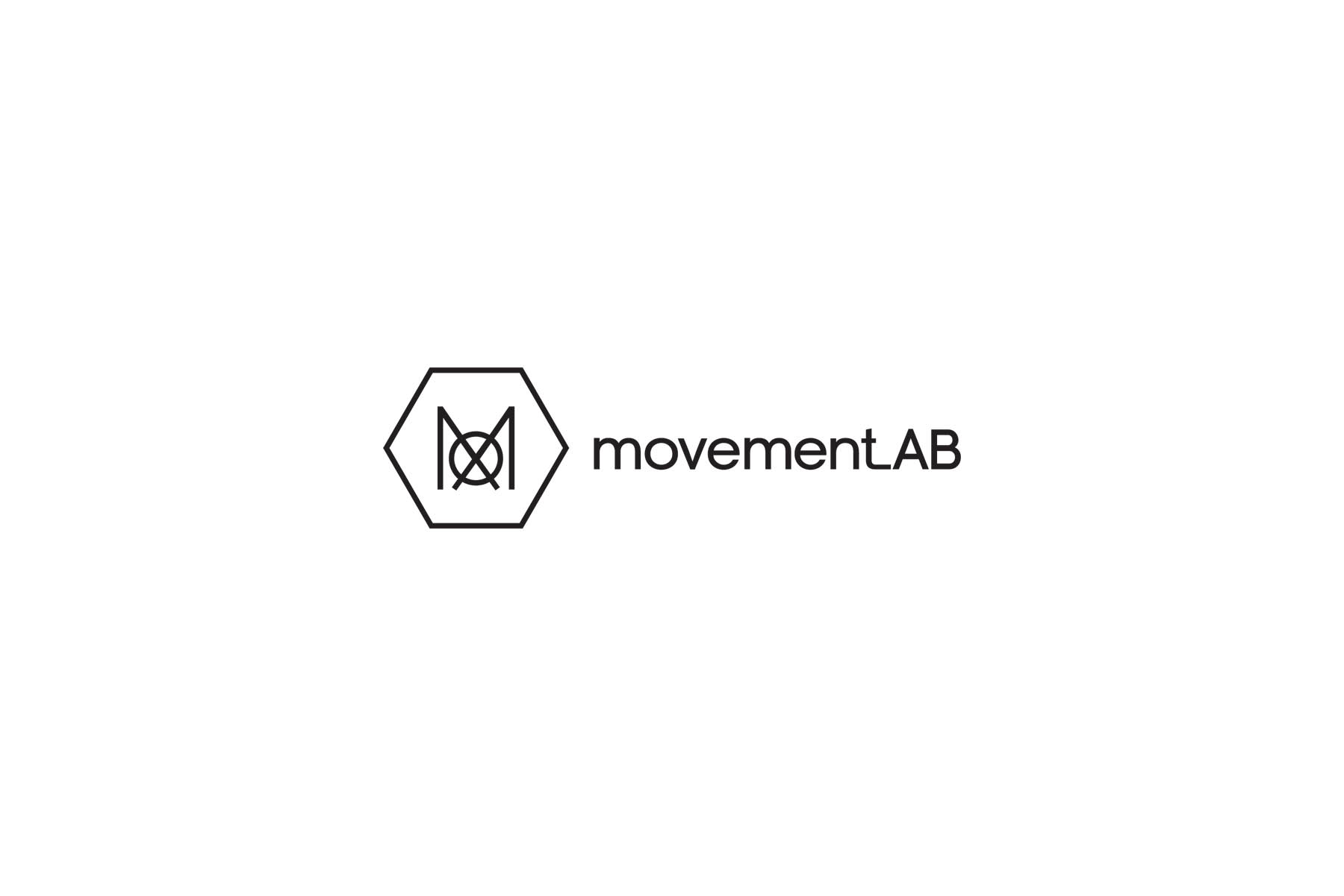 The logo represents the fusion of science along with the mind, body and soul. The science is shown in the Hexagon shaped used in chemistry called a Benzene (Skeletal Formulas). They normally need a catalyst in order to react with other molecules. This would symbolise MovementLAB and its relationship with the clients. The letter M represents the body's movement, ie: joints, bending, stretching. The circle with the cross within is actually the symbol for "electricity". The circle is a symbol of continuous energy to fuel the body physically and mentally. The font is a very rounded and grounded design, to ensure the business is approachable but shows forward thinking.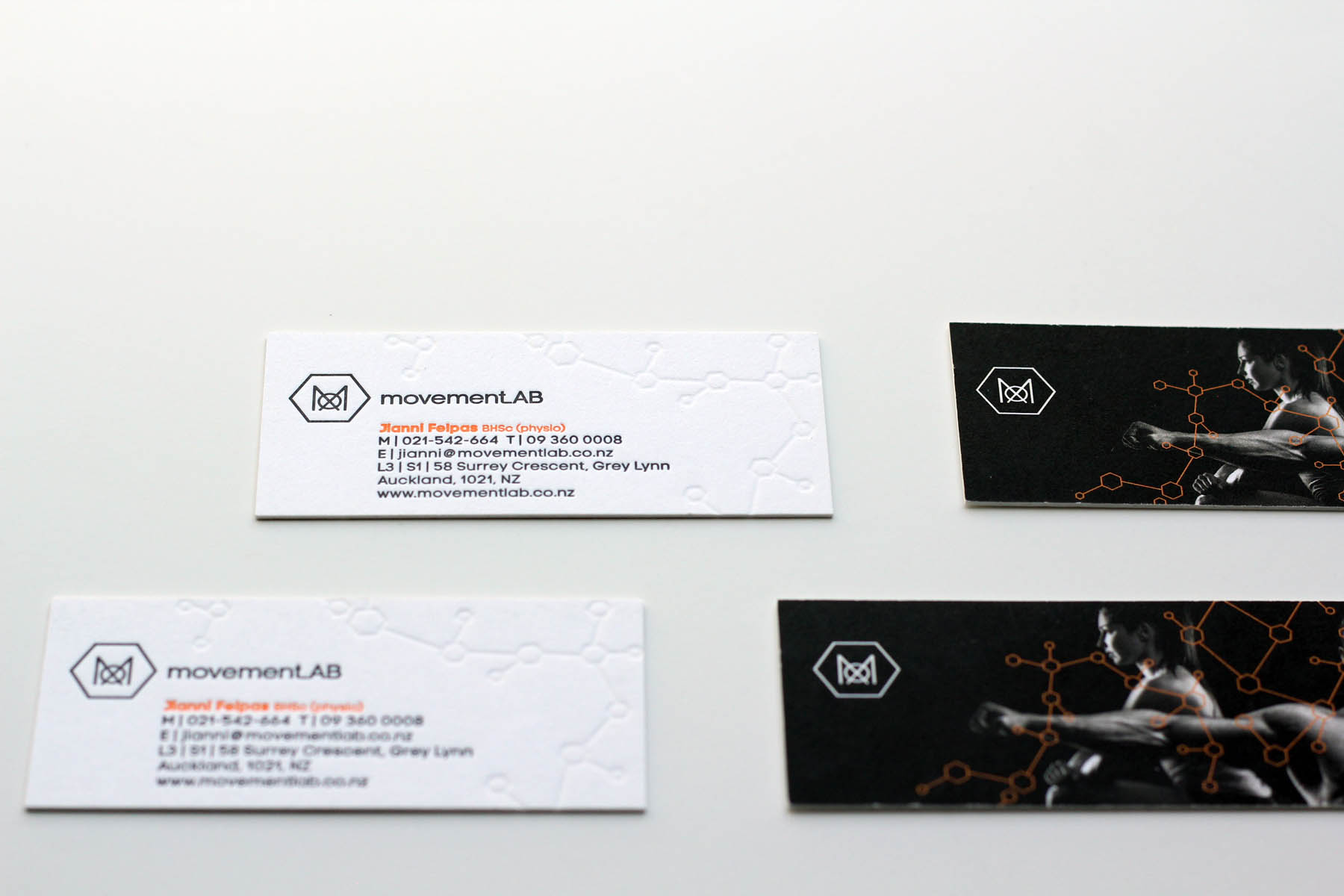 Movement LAB business cards
These cards are printing double sided on heavy cotton stock on one side using the Letterpress printing technique and the back of the cards has a digital printed image glued to the front. The clean minimal approach delivers high impact.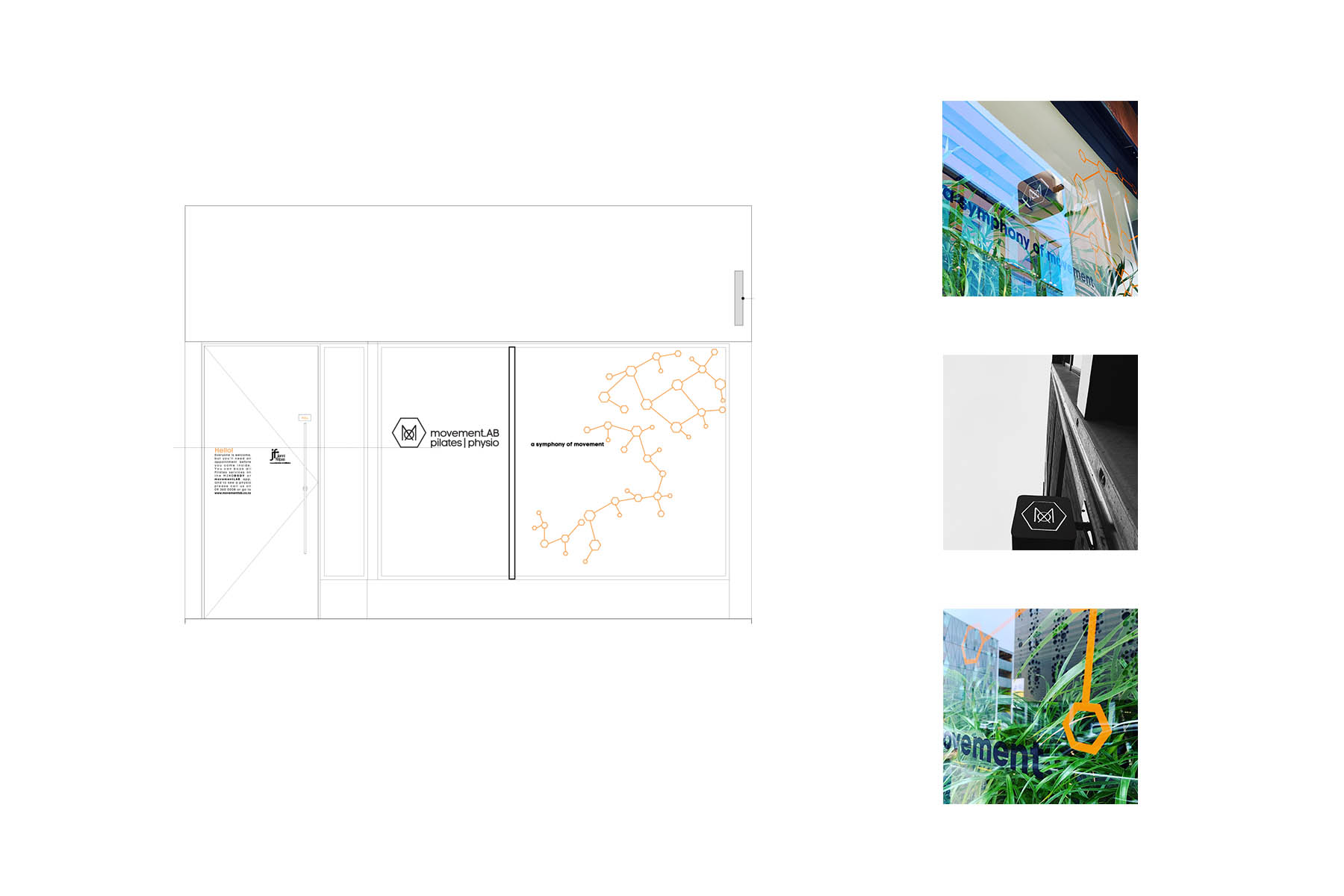 The studio required contemporary signage to compliment the "cool & trendy" Ponsonby area. The interior has green plants to mask the clients doing pilates, whilst still allowing lots of light to fill the room.
The exterior has the branding elements and a 3D lightbox containing the "M" symbol.