Universal Health
Universal Health is an Integrative Medicine Clinic. They have the philosophy of using evidence based complementary medicine and therapies with a focus on the whole person approach and individual patient care.
Logo creation to entire branding was designed for Universal Health. Including brochures, flyers, internal + external forms, signage, website homepage, fridge magnets, medicinal packaging and much more…
̌
Universal Health Corporate Identity
The logo represents the U for Universal Health and the 6 end points represent the 6 disciplines in the business. All U's have been merged to show that they are all part of the core structure of Universal Health. The other visual message is it looks like a person, which is the core business to help people. The circle has been added to united all 6 disciplines of UH into one core universe. This has been connected by a outlined circle to show infinity with no disconnect, as per the practice, you want a complete holistic and long lasting experience. The font is more traditional in keeping with the clinics values.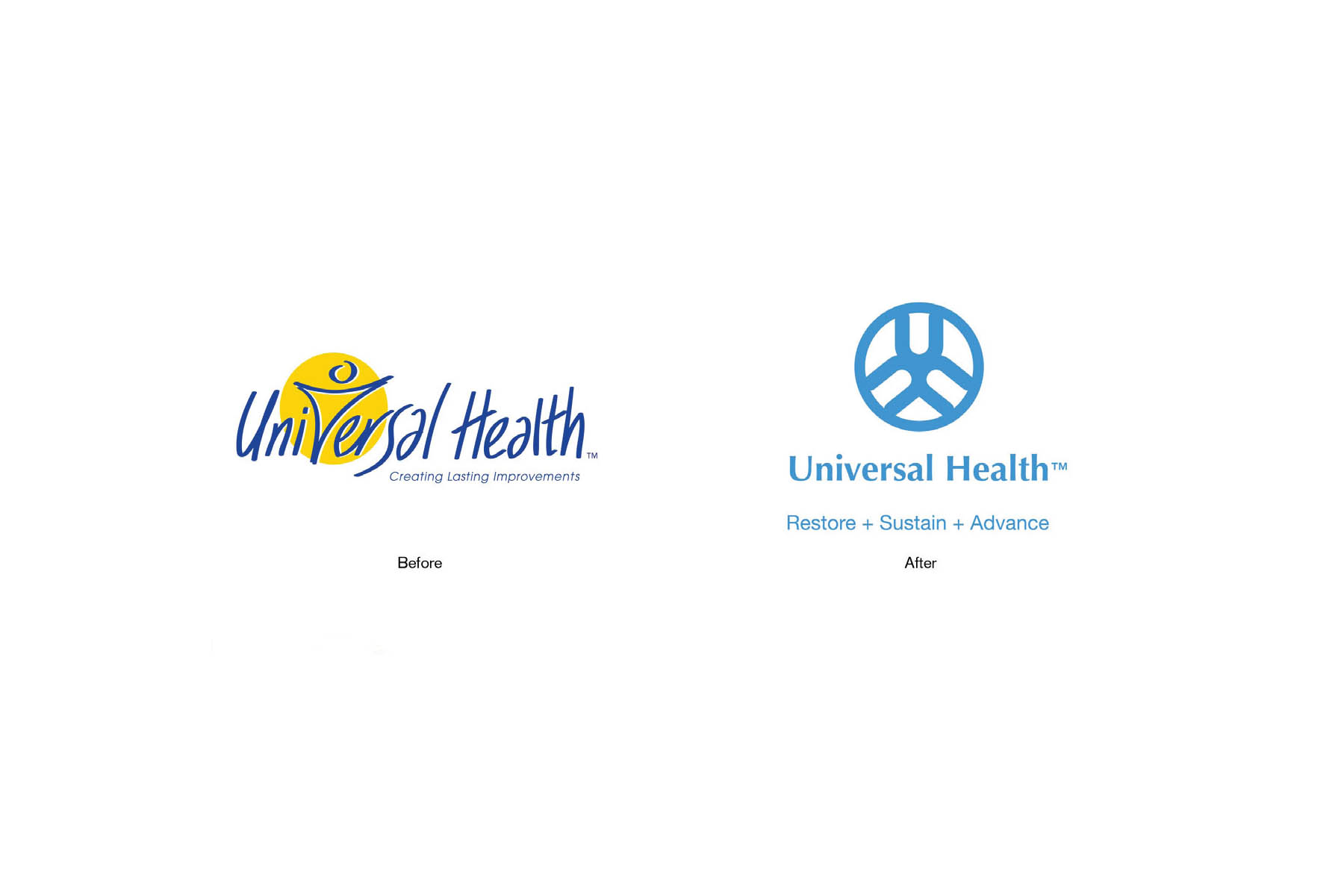 Universal Health logo makeover
Their previous logo had become outdated. They wanted a new one to align with their current image in the market as pioneers who use innovative methods.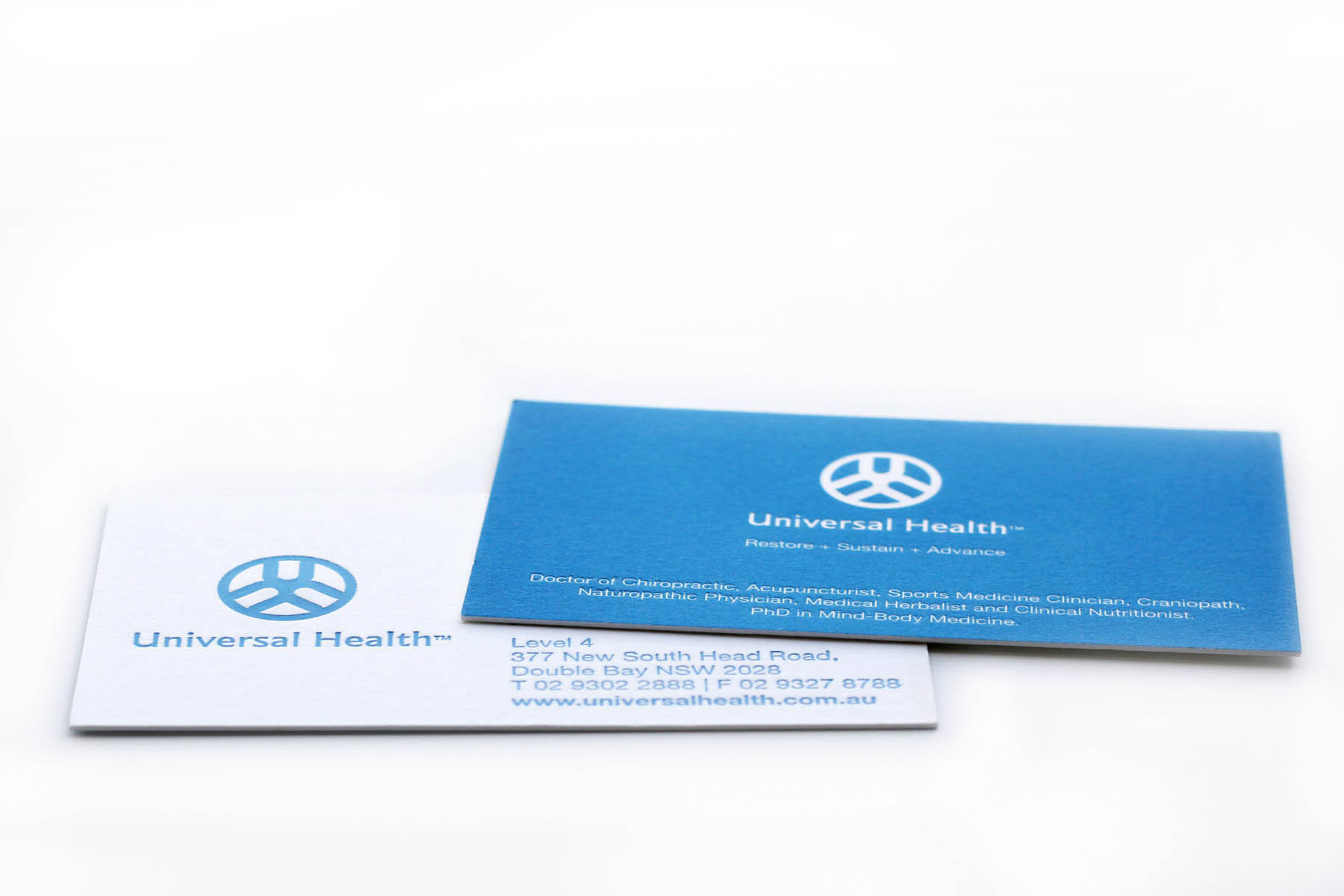 Universal Health Business Cards
Universal Health business cards are printed on heavy cotton stock with several hits on a Letterpress printing machine.
The homepage was designed for Universal Health. All brochure download forms for every medical category was designed for their website.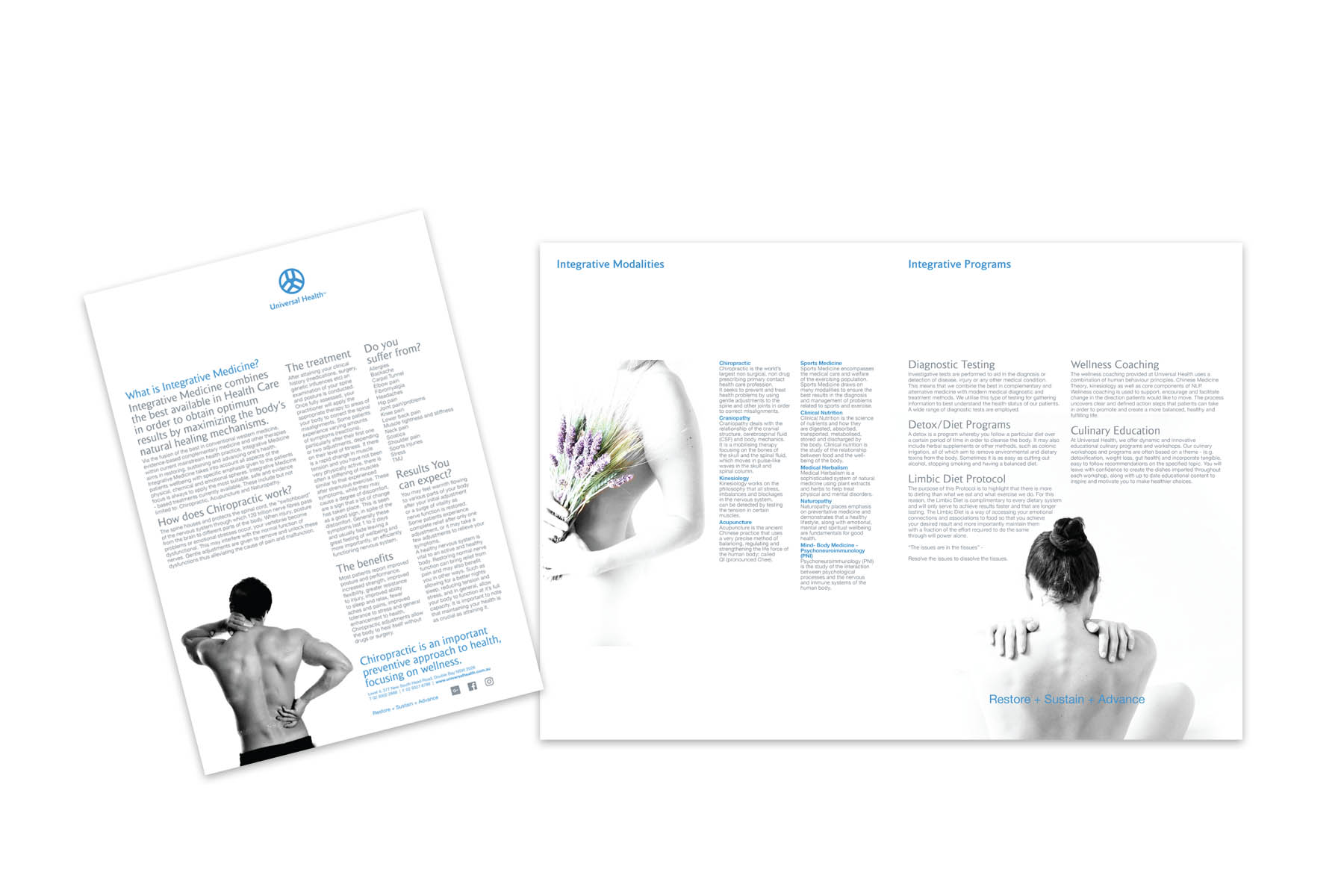 Universal Health Brochure 12pp
A 12pp corporate brochure. Many smaller brochures and flyers have been created for Universal Health for their customers also. The revised approached was intended to give the patient a more visually pleasing piece of literature which has of a clinical and medical journal feel as they previously had.